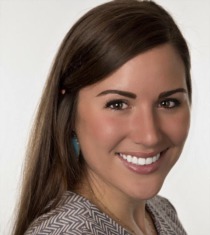 My roots run deep here in Louisville, Kentucky. The joke is, "If you are from Louisville and you move away, it is a guarantee that you'll be back." This I believe to be true, as I am guilty of leaving and quickly returning. I ventured to a foreign land called Texas for college, attending Texas Christian University. I graduated with a BS in Strategic Communications and a Minor in Art and also had the opportunity to study abroad for a semester in Florence, Italy. Through studying abroad and returning to Europe to backpack for six weeks, I have found my passion for meeting all kinds of people from different ethnicities and cultures. After graduating and traveling the world, I missed the sweet bluegrass, the horses, and the black and white picket fences far too much thus returning to my Old Kentucky Home.
I turned to my real estate family as an unemployed graduate and realized this is my calling. My father, Robert L. Eberenz Jr. Builder LLC, along with his father are builders and my mother is an architect. My grandmother, Joy Eberenz, is a very successful Real Estate Broker in Louisville. The housing industry is the topic of conversation in my family and has been familiar to me my entire life.
I know the neighborhoods, schools and hot areas of this city well and am very excited to have the opportunity to show you or someone you know how special this place is to call "home".  I am a full service agent and want to make the process of selling your home or finding your family a new home a smooth and enjoyable transition.